Volunteers
Volunteer Profiles
Meet some of our volunteers below:
Aimee Burgoyne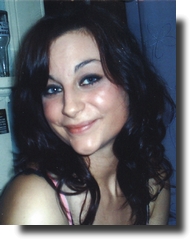 Hi my name is Aimee Burgoyne. I began my volunteer work in the museum the summer before I started my 4th year at University. I decided to volunteer because I have a passion for military history and that I thought it may get my foot in the door to a career in museum work. It was through this experience that I managed to discover a unique area to write my dissertation. Without the continued help from the staff at the museum this would not have been possible.

As a volunteer, there is the opportunity to network through different people. The hours I worked were flexible and to my choice. It could range from anywhere from one afternoon to 4 days, depending on what needed to be done and how much research I needed to accomplish.

Volunteering has it advantages over other types of work. Firstly, it looks good on the old C.V., nevertheless, it allows a person to develop skills at his or her own pace. For example, before working at the museum I struggled to work with computers. At present, I am helping to work with a complex programme called Modes to re-catalogue items in the museum online. Secondly, volunteering allows a person to meet new and interesting people. In the museum there are a number of specialist areas, for example administrative and archivist. Thus by working with individuals in different areas, a person is widening their educational spectrum.

The staff at the museum are extremely friendly and very welcoming. There has been many a fine day where we have chatted over a cup of tea pondering the meaning of life…In all seriousness though, any questions and queries concerning the museum, Sandy and Liz are there to help. The most important factor of volunteering in a place like the Royal Highland Fusiliers Museum is that every little helps. It is up to the volunteer to put the effort in. The British Army and the Scottish Regiments are crucial to Scottish History and maintaining Scottish National Identity. The job of the volunteer is partly to demonstrate to the public the importance of volunteering. By lending a hand to help out regimental museums, we are indeed helping to preserve our heritage.
---
Cameron Wright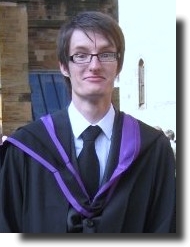 Hi, my name is Cameron Wright. I am a graduate Archaeology/History Honours student from the University of Glasgow and I was looking for more varied experience within museums to take forward into my Masters course in material culture and artefact studies. So I used my 2 week break from my work in MnS to do some volunteering at the Royal Highland Fusilier Museum in Glasgow. The museum exactly suited my needs, and with it being a smaller museum than many I was able to perform a variety of roles such as cataloging, making some of the media in the library more accessible to the public online and helping with school tours of the museum. I particularly enjoyed helping with the school tours and the way Sandy did the tour, plus with my knowledge of the time period I really felt I helped teach the kids some facts on the First World War. Plus the opportunity to touch (play) with some of the weapons and artefacts from the time was also a bonus! Finally the warm and friendly atmosphere from all the staff meant I both gained insight into the issues involved in heritage management and really felt I had achieved what I wanted when I left. I will certainly take what I learned from the museum into further volunteering and my Masters course. Cheers RHF!
---
Stacey Marshall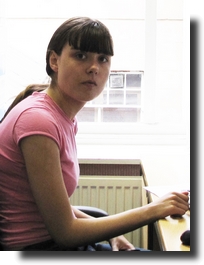 Hi my name is Stacey Marshall. While looking for work I enrolled with MI Technology which helps unemployed people find work placements which hopefully gives them more confidence and experience in order to find full time employment. They organised a placement with The Royal Highland Fusiliers Museum. By the time my placement is completed I will have been here 2 months.

During my time at the museum I had a lot of varied tasks. These included bar work, shop work, assisting with school tours, cataloging and any administration tasks needed doing. I also learned some new skills especially how to use certain computer packages, which I can now put on my C.V. and hopefully impress future employers.
I am confident my time at the museum will enable me to find employment within an administration environment such as the civil service.
---
John McPhee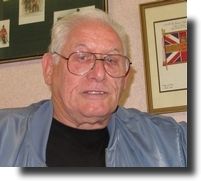 While walking along Sauchiehall street one day, with a friend looking for something to do, we came across the RHF Museum, I had always thought it was an Army Recruiting Office, while walking round the very interesting show cases we came across this man called Sandy – who my friend engaged in conversation with, my friend then informed me Sandy required assistance with some WWII weapons and other gear, while assisting, we saw these weapons were all jammed up badly in need of repair. There and then we repaired a few, which was when Sandy asked if we wanted to volunteer our time as weapons repairmen and I became just that! I was introduced to Col Steele, Elisabeth, Maureen, David, Willie Gallacher and Capt Gurung, whereupon I started work in room 13, but instead of working on weapons I saw the whole storeroom required a lot of TLC. I Then set about re-hanging pictures, sorting out cabinets etc before getting back to weapons, silverware etc, I have since met even more colourful folk like Major Willie Shaw, I have been a volunteer for over a year now and never tire of the place or its very pleasant Staff.
---
Frank E. Thacker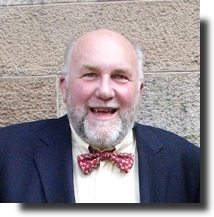 How I came upon the R.H.F. Museum.
After retiring my wife and I spent time researching our family trees at places like the Mitchell & Ewart Libraries and online with Scotland's People, Ancestry.co.uk., IGI and BMD. We found that one of our ancestors was in the H.L.I. 1891-1916. We assumed that any military information was only available at Kew and so we did no more research on him. Then on the internet by sheer chance I found that the R.H.F. Museum was in Glasgow and it had available archive material for the H.L.I. Visiting the museum we found that the staff were very friendly & helpful and that we could view documents there. After reading various documents like War Diaries and the H.L.I. Chronicle I became fascinated by this important information. I have learnt much about WWI from the point of view of the H.L.I. in Gallipoli.

Why did I volunteer to help?
While in the archive room I met Sandy Leishman and after speaking with him I volunteered to help digitize some of the books & documents especially transcribing the War Diaries and scanning in the H.L.I. Chronicle. After seeing the deteriorating documents (almost 100 years old) and finding it very difficult & time consuming to read them it seemed that transcribing and digitizing them as I go through them would be an ideal way of saving them and would also benefit the R.H.F. Museum. By visiting the museum I am able to borrow books and documents and can then digitize them (with my own computer & scanner) at home at my own pace. I then return the books with the digitized versions to Sandy. This helps the museum to offer a service to genealogists not able to visit Glasgow. These are now becoming available in digitized form to make it so easy to search for ancestors or events associated with the R.H.F. Museum.

What I get out of it.
My genealogy searches are easy now that these documents are digitized. I have some and am still hoping to get more information on our soldier. I am happy to be able to help save valuable old documents and books and make them available to anyone via the Museum. Until becoming involved with the R.H.F. Museum I had little knowledge of anything military and now I find this work has opened up a fascinating new area for me.

What I did before I retired.
1967-70 BSc (Hons) reading Biochemistry at the University of Surrey.
1972-1988 working for the West of Scotland Agricultural College. 17 years involved in an extensive programme of research.
1988-2002 working for the Scottish Agricultural College. 15 years in the Analytical Services Section as an Analytical Chemist in research and development.
January 1992 I became a Professional Member of the Royal Society of Chemistry and a Chartered Chemist.
I have been an analyst for 32 years and I was also involved in teaching and training undergraduates, postgraduates and post doctorates, staff and overseas visiting scientists in analytical techniques.
---
KEN FORSYTH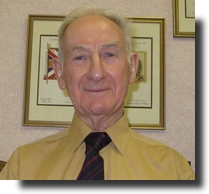 I travel up from Ayrshire every Wednesday, where you will usually find me in the library, there I assist any personal callers with research into family/regimental histories, or alternatively relieve Sandy of a couple of e-mail requests commonly from people seeking to discover more about the service of some relatives who had soldiers in one of our former regiments.
I did National Service with the Royal Military Police, after which I was in the Territorial Army with the Royal Scots Fusiliers. After a 30 year career in the Ayrshire/Strathclyde Police, my volunteering commenced with SSAFA (Soldiers, Sailors, Airmen and families Association) in Greenock for several years before transferring to Sauchiehall Street around six years ago a move I have never regretted and it gives me as much satisfaction now as when I first started. I have always had a keen interest in all things military, yet one does not need to share this interest, or to be ex service, to be a volunteer here in whatever capacity. There is always good company and it's a really excellent way of passing a day of one's retirement.
---
VOLUNTEERS WANTED
SUPPORT YOUR REGIMENTAL MUSEUM !

The Royal Highland Fusiliers Museum at 518 Sauchiehall Street, Glasgow offers a range of volunteer roles: retail, researcher, library, corporate hospitality (eg: Regimental and Old Comrades Association functions etc), charity work, museum education, museum documentation (eg: cataloguing, digitising collections etc) etc), office administration, marketing/PR etc.

Have fun, enhance your CV, make friends and SUPPORT your Regimental Museum!

Contact details:
Regimental Secretary, Colonel Bobby Steele TD DL
Tel: 0141 3320961/3325639/3526958
Fax: 0141 3531493
E-mail: This e-mail address is being protected from spambots. You need JavaScript enabled to view it
Address:
Home Headquarters, The Royal Highland Fusiliers
518 Sauchiehall Street
Glasgow G2 3LW
---