1959-2006
1st Bn The Royal Highland Fusiliers 1959-2006

A new chapter - Edinburgh 1959

Early in January 1959 advance parties from 1RSF and 1HLI assembled in Redford Infantry Barracks to prepare for the arrival of the main bodies. These arrived on 20 January the date on which the Amalgamation took place: there was no ceremony of any kind as it had been previously decided that the first job was to set up a new battalion - parades to take place later. On 12 May 1RHF had its first major ceremonial parade: this took place at Old Anniesland, Glasgow, where the Colonel-in-Chief, Princess Margaret, presented new Queen's and Regimental Colours. The remainder of the year was spent on public duties in the capital, the continued settling down and training, and also finding the Royal Guard at Balmoral.
View a copy of the "First Muster" roll of those from RSF & HLI who volunteered to stay and form the new Regiment.
Download it here as a Word doc: "First Muster"
Overseas - 1960-67

Aden 1960 - 1RHF's first overseas tour was to Aden, the battaion being mainly responsible for security in the colony but also having one company group at Mukeiras. The latter place, 90 miles from Aden and 7,000 feet up in the mountains on the border with Yemen was a world away from the colony: it is worth recording that in the winter months the night guard had to wear greatcoats because of the chilly temperature.

Malta 1961-62 - From Aden 1RHF sailed to Malta and spent nearly 2 years in this rather jolly posting. The battalion begun in a good way by providing Valletta with a Queen's Birthday Parade of a scale and smartness not seen for many years: and it continued in that style. From late 1961 one company group was deployed to Benghazi and regular training took place in North Africa. When the battalion left Malta in December 1962 it was the last British unit to move by troopship, sailing in HMT Oxfordshire.

West Germany 1963-67

After disembarkation leave he battalion reassembled in Iserlohn early in 1963. At first a motorised battalion mounted in Humber armoured trucks ("the Pigs") it became fully mechanised in the spring of 1964 taking over Saracen armoured personnel carriers - a new and rather enjoyable role. During this tour 1RHF also visited Denmark and France on battalion exercises.

In 1967, shortly before leaving Germany, the battalion had the honour to receive the Freedom of Iserlohn, being the first British Infantry Regiment to be granted such a distinction in Germany.

A Cypriot Interlude 1965-66

The German tour was interupted for 6 months in 1965-66 when 1RHF moved to Cyprus as the British battalion in the United Nations Force in Cyprus (UNFICYP). We were the first Scottish regiment to undertake UN duties: it appears that although one of the objects of the UN is to help little nations, Scotland was overlooked - the UN blue beret was thrust on 600 Caledonians with no alternative. The battalion was based at Limassol and covered West Cyprus, with companies at Ktima and Polis.

More or Less at Home 1967-71

Fort George 1967-70 Any initial forebodings that Fort George (12 miles east of Inverness) was a postig to nowhere turned out to be wrong. The tour in this magnificent place was a pleasant time, part of its attraction being that it is many, many miles away from any HQ. Indeed an early tour as Spearhead Battalion showed that most of the MOD had no idea where the Fort is.

Gibraltar In1969 the battalion had an emergency tour in Gibraltar: at this time the the Spaniards had closed the frontier and were making "Gibraltar is ours" noises, and the regular garrison was therefore reinforced. The whole battalion was not required: 1RHF sent a tactical HQ, 2 rifle companies and a support weapons and administrative group - 1 rifle coy and the bulk of HQ coy remained in the Fort. The tour was from late March until early December.

During 1969 the battalion found the Royal Guard at Balmoral.

First Emergency Tour, Northern Ireland

At the end of 1969 1RHF was warned for a tour in Northern Ireland and moved there in February 1970 - the first Scottish battalion to be sent there during the current troubles. Headquarters was in Omagh and companies were deployed to Enniskillen, Dungannon and Armagh. Although there were regular outbreaks of trouble in these three towns there was no use of firearms: at that time the IRA was neither oganised nor efficient. In May the battalion returned to Fort George.

Bulford and Ireland 1970-71

In mid 1970 1RHF joine the Army's Strategic Reserve and moved to Bulford where it trained as an airportable battalion, ready to move anywhere world wide. However no "Sunny Island" seemed to require help: instead a second tour to Northern Ireland took place in 1971, from February to June. This time the station was in Belfast, in a much more tense period. The first of the Regiment's war casualties took place when Fusiliers Joseph and John McCaig and Dugald McCaughey were murdered, by the IRA. This sad set-back did not affect morale. Patrolling was stepped up and later an IRA "lieutenant" was shot dead in a fire-fight.

Singapore 1971-73

The battalion had been warned in 1970 for a tour in Singapore and moved there by air in September 1971: it was the UK battalion of 28 Australian, New Zealand and United Kingdom (ANZUK) Brigade. The other battalions comprising the brigade were 6th Royal Australian Regiment and 1st New Zealand Infantry Regiment. The role was to provide a Commonwealth force to help provide stability in the Far East and training in jungle warfare and internal security duties formed a major part of the programme. During the tour 1RHF became particularly friends with 1RNZIR and in 1973 the two battalions were officially linked as allied units: a formal parade of alliance took place on 9th June 1973.

Edinburgh 1974-79

1RHF returned home at the very end of 1973 and, after leave, reassembled in Redford Barracks, Edinburgh. This must have been a very successful as Edinburgh Battalion, as the regiment was awarded a double tour! Fortunately the long duty was broken into by tours of Northern Ireland, a list of which is shown further on.

The battalion provided two Royal Guards at Balmoral in 1974 and 1976. 1975 saw a new version of Aid to the Civil Power when 1RHF along with other units, was involved in Glasgow during a dustmen's strike: to the dismay of the trade union the Army turned out to be very efficient a the job and the strike did not last very long. Training in Canada took place in 1977 at Camp Wainwright, Alberta.

On 23rd September 1978 the Regiment celebrated its Tercentenery: HRH Princess Margaret presented new Colours to the 1st Battalion in the presence of a large audience of families, members of affiliated regiments, old comrades and friends of the Regiment: on the following day the old Colours were laid up in the Auld Kirk of Ayr.

Emergency Tours 1974-78

Northern Ireland, Belfast - 1974
Northern Ireland, Belfast - 1975
Northern Ireland, South Armagh, 1976-77. On this tour Lance Corporal Hind was killed by a sniper in Crossmaglen.
Belize, 1978. This was a welcome change the from Northern Ireland circuit and involved a Tactical HQ, 2 rifle companies and a support weapons and administrative group: the task was security duties on the border with Guatemala.

Germany 1979-83

In April 1979 1RHF moved to Hemer, quite close to Iserlohn, as a mechanised battalion in 3rd Armoured Division. With the emphasis on Battle Groups the battalion worked in close liason with 3rd Royal Tank Regiment to provide one Mechanised and one Armoured battlegroup. During the tour the links with Iserlohn were renewed and the battalion carried out a march through the town with bayonets fixed, drums beating and Colours flying.

Despite the tour to Germany another tour in Northern Ireland took place in 1980, in North Armagh. The battlion was unfortunate to have one man killed, Corporal Robert Thompson, who died in a bomb explosion at a Vehicle Check Point.

1981 brought another break: the mechanised battle group trained in Canada, taking advantage of the space available for armoured movement and field firing.

Northern Ireland 1983-85: A change in the pattern

In March 1983 1RHF returned to Northern Ireland, but this time as a garrison battalion. This rolewas a two year tour complete with families nd with accommodation at Holywood Barracks, just outside Belfast: normally only one company at a time was involved in operational duties although special events required a stronger turn out from time to time. Although the Emergency continued much of the work was done by the Royal Ulster Constabulary and it was rather strange to realise that the usual military presence in Belfast was one company from 1RHF and one other battalion on an emergency tour: a change from the days where 8 to 10 battalions were on duty in the city. The battalion was able to send companies to Britain or training and in 1984 a composite company had a two week tour in Gibraltar.

Berlin 1985-87

From Belfast the battalion went to Berlin in March 1985 and was stationed in Montgomery Barracks, the same barracks where 1RSF was in 1953. The period was both busy and varied, including company and battalion training in West Germany - a marked change from 1953! As part of the system of liason with the civil community 1RHF was involved with the Borough of Wilmersdorf. Because of its good relations with the Borough the battalion was granted the honour of the Freedom of Wilmersdorf: this ceremony was carried out in April 1986.

Edinburgh

March 1987 saw 1RHF return home and to Redford Barracks, Edinburgh - a place which is not unfamiliar to it.

The battalion fulfilled many public duties during 1987 culminating in the Royal Guard at Balmoral in the Autumn. Very shortly later the battalion carried out a very successful training exercise in Kenya before returning to Redford Barracks at Christmas.

In the spring of 1988 1RHF, after training at the Hythe Cinque Ports Training Area moved to Ulster for its eighth tour of duty there.

This section onwards is awaiting updates...



1988 Aug Northern Ireland
1988 Nov Scotland - Edinburgh - Redford Bks
1988 Nov England - Oakington 54 Inf Bde
1989 Mar Belize
1989 Sept England - Oakington 54 Inf Bde
1991 Jan Gulf 1 - Iraq
1991 Apr England - Oakington 54 Inf Bde
1991 Dec Northern Ireland
1992 Feb England - Oakington 54 Inf Bde
1992 Nov Belize
1993 May England - Oakington 54 Inf Bde
1993 Jun Germany - Hohne 7 Armd Bde
1994 Nov Bosnia
1995 May Germany - Hohne 7 Armd Bde
1997 May Northern Ireland - Belfast
1999 Feb Macedonia - A Coy
1999 Jun Kosovo - A Coy
1999 May Bosnia
1999 Oct Germany - Hohne 7 Armd Bde
2000 Jul Scotland - Fort George
2003 Apr Cyprus Episkopi - Salamanca Bks
2003 Nov Falkland Islands - 1 coy only
2004 Apr Iraq - 3 coys only
2005 Jul Cyprus Episkopi - Salamanca Bks
2006 Jan Iraq - Basra - 3 coys only

2006 Mar 28th - 1st Bn The Royal Highland Fusiliers become The 2nd Battalion The Royal Regiment of Scotland, due to restructuring of the Scottish Division.
The Regiment Today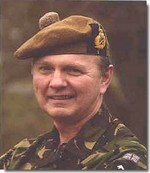 The amalgamation of the Royal Scots Fusiliers and the Highland Light Infantry took place at Edinburgh on the 20th January 1959. The new Regiment was named the Royal Highland Fusiliers. The Battalion then went to Aden, onto Malta followed by Germany where it was given the Freedom of Iserlohn, one of the first Regiments to receive such an honour. Whilst in Germany the Battalion served in Cyprus on a United Nations emergency tour.
The Battalion returned to Fort George in Scotland, then completed a nine month tour of duty in Gibraltar before moving to Bulford on Salisbury Plain. Thereafter, the Battalion was posted to Singapore for a two year tour with ANZUK (the Australian, New Zealand and UK Brigade).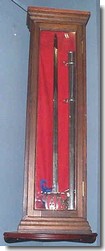 On return to Scotland the Battalion served in Edinburgh, with a tour of Belize and Canada, and numerous tours in Northern Ireland. In 1979 the Battalion returned to Germany.

The Battalion later moved to Berlin and was awarded the freedom of Wilmersdorf. On return to Scotland the Battalion was involved in clearing up and accounting for the casualties in the Lockerbie Air Disaster for which it was awarded the Wilkinson Sword of Peace.

The Battalion moved to Oakington in Cambridgeshire from where it was again called upon for an emergency tour in Belize. In 1991, the Battalion was involved in The Gulf War. On return from the Gulf the Battalion moved to Germany as a Warrior Battalion taking part in exercises in Poland and Canada. The Battalion has also completed two tours of duty in Bosnia and one in Kosovo. The Battalion then returned to Scotland (Fort George/Northern Ireland) before deploying to Cyprus, with a Company in the Falkland Islands. Having deployed to Iraq in 2004 the Battalion will redeploy to Southern Iraq from Jan 2005 for (an as yet) unspecified period.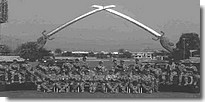 We continue to uphold the reputation of our forefathers.
---

2006 and Beyond