Museum
WELCOME TO THE REGIMENTAL MUSEUM

The building at 518 Sauchiehall Street has been the HQ of the RHF since 1960. however the earliest part of it dates from 1825 and originally formed part of Albany Place, a terrace of townhouses extending from Garnet Street to Charing Cross.
Gallery 1
- Founding of the Regiments
Gallery 2
- Soldiering Around the World
Gallery 3
- Orders of Dress - Music - Medals and Decorations
Gallery 4
- Militia Volunteers
Gallery 5
- World War I - Between the Wars
Gallery 6
- World War II - The Regiment Today
Gallery 7 - Exhibition Space
Gallery 8
- The Annan Family - The Colonel's Room - The Dining Room - The Library - The Shop
In 1903 the architect, in partnership with Charles Rennie Macintosh, was commissioned by Glasgow photographer Thomas Annan, to design an extension to the building. The ground floor originally comprised Annan's showroom and salon (now forming Galleries 1 and 2 of the museum.)

Extensive building works have been carried out to both Albany Terrace and the former Annan studio to repair and reinstate the original building fabric.The 1904 shop-front has been re-instated as have the Glasgow Style lift and stairway.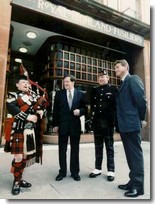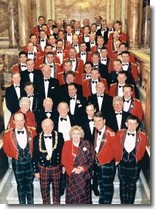 The museum is very much dependant on donations however large or small, these donations go towards the upkeep of the museum for everyone, if you feel that this site or the information on it has been helpful to you and wish to make a donation then please click the link below or select an option from the menu bar on the left.
{rawcontent 2}

---