Veterans Forum

RHF Veterans Discussion Forum
Please visit our well supported veterans discussion forum! Find or contact lost friends, post images, exchange memories, join a debate or just enjoy the "jock's banter" - then click the banner and sign up now!
Please note that anyone wishing to join the forum must first send a request by email to This e-mail address is being protected from spambots. You need JavaScript enabled to view it please confirm your affiliation to the regiment or your reason to join, then register an account as normal, you should be registered within 24hrs (longer at weekends). Failure to do so may result in the account being deleted! However if you care to read the Introduction & Rules section before joining then you will understand the above.
Also please take note of the following:
If we need to contact you for more information, please respond to any email within 48hrs of receiving it, if not your account request will be deleted.
Membership at this time is being restricted to Ex-Serving, Serving and Families of the Regiment.
Finally if you feel you cannot abide or agree to the rules we set down then "please do not join".
Also membership of the forum is a privilege not a right.

Warning: The views expressed on the RHF Veterans Forum are not those of Home Headquarters or the Regiment and we can take no responsibility for content or accuracy. The forum is a facility provided by HHQ, but run by volunteers who administer, update and censor the forum as and when required, so If you cannot abide by it's rules then please do not join, in a nutshell class the forum as being an "adults only area" (it's not kid friendly) then you can't go wrong!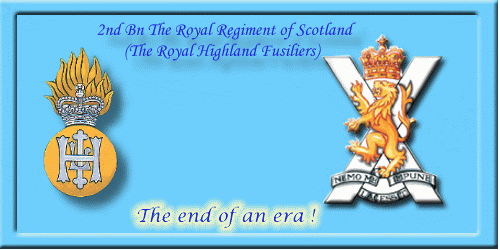 ---