Links

External Links:
Click the banners for more information, help or even advice, many of these organisations are charities and need your help and support to exist.

Soldiers Off the Streets (Scotland)
Helping ex-service personnel whose lives have been affected by homelessness.

Save Our Soldier -Save Our Soldier - Helping combatants with PTSI (Post Traumatic Stress Injury)

A great site with lots of information on all the services and much more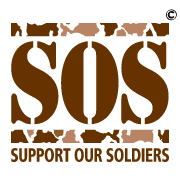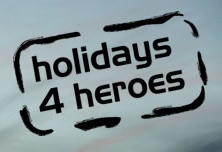 Other Links of interest/reference:
Orders of Battle - An excellent Second World War Interactive Military Database by Reg Danford-Cordingley, Ontario, Canada
Brunssum War Cemetery (Wyvern Cemetery) in the Netherlands - a very nice website designed and maintained by Ruud Scholten.
Scottish Regiments of the Regular British Army - by the Scottish Military Historical Society of which the Museum is a subscriber, some good RSF & HLI references and information can be found here.
Forgotten Voices of Northern Ireland - Squaddies' Voices - by Ken Wharton.
Kilwinning Academy - Internet War Memorial - Dedicated to the memory of those servicemen connected with the town of Kilwinning, Ayrshire, who died in or as a result of the Great War of 1914-1918. Note: Site is now down but the link will take you to an archived version, please allow for errors or ommisions in the archive.
Palace Barracks - Memorial Garden - RHF memorials.
The story of William Angus VC HLI, the first Scottish Territorial soldier to be awarded the Victoria Cross - "For Valour"
Canadian Army webite - The Royal Highland Fusiliers of Canada
Alex Cameron's somewhat lighthearted account of his time in the HLI and in particular Cyprus - The Fight Against EOKA.
Lodge HLI - The Royal Highland Fusiliers No.1459
Regiments.org is a great place for RHF - HLI - RSF and Glasgow Highlanders information. Note: Site is now down but the link will take you to an archived version, please allow for errors or ommisions in the archive.
XIX Green Howard's Old Pals XIX website.
The Gallipoli Campaign - A kaleidoscope of the Gallipoli battlefields
Recollections of WWII - This site is being developed as a resource for historians, providing a growing directory of oral history collections in the UK which contain recordings relating to the Second World War.
The Glasgow & West of Scotland Family History Society - "Just as it says on the tin" however you will need to register with them to get the full benefit of any research and services available.
Charles Rennie Mackintosh Jewellery in silver and 9ct gold. Specialists in Mackintosh watches. Rennie Mackintosh Jewellery
Happy Pooch - A new dog walking, boarding service and much more (visit the site), jointly run by Hayley Mooney wife of Gavan Mooney and her friend, as an introductory offer Forum Members can get a 15% discount.
Researching the Past provides a professional service for family and military historians, sourcing original documentation and advising on what it means.
Scottish Military Disasters - believe it or not there have been a few, check them here and more at Paul Cowan's site.
---
Acknowledgments - Thanks to the following for their help advice or assistance:
Special thanks to DPB Creations E-commerce & Web Site Design specialists for our Online Shop design.
Web hosting services provided by UKHost4U a Scottish based company.
Neil Kyle (Kylie) - at 2Scots for doing various graphics on the site - contact him via the Veterans Forum if you need some graphic work.
---
Links warning!
This page contains links to third party websites, RHF Home Headquarters accepts no responsibility for the content on any site to which a hypertext link exists and it's listing (unless stated) should not be taken as an endorsement by us of any kind. Some links may not be working but we are leaving the link to them open incase they are reinstated.
---